Money Saver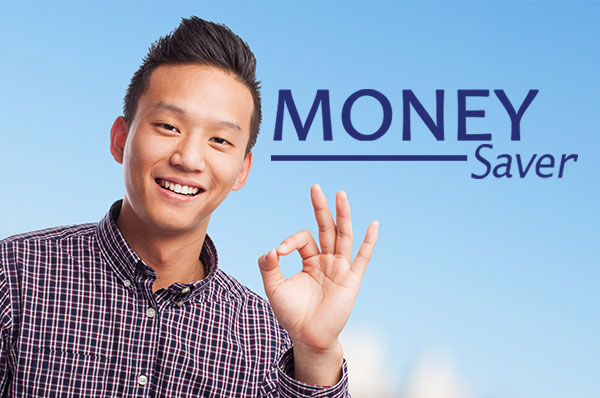 Money Saver is a 5 year to pay insurance policy that gives you flexibility of use, because it provides various cash benefits that you may use for retirement, travel, savings, and more.
You may choose to be insured for 15 or 20 years. It also gives you coverage in case of accident and disability. This policy also has a money back feature, it's like having all these benefits for free!
Nothing is better than protecting your loved ones and securing your future.
Start saving money with Manila Bankers Life's Money Saver policy.


| FEATURES | BENEFITS |
| --- | --- |
| Death Benefit | A cash benefit equal to the maturity benefit shall be given to the designated beneficiary/ies upon the insured's death. |
| Yearly treat (YT) | Is a cash benefit that is given to the insured or his designated beneficiary/ies. This increases every year, for 10 years regardless of what happens to the insured. It gives you spendable money for your family which can be used for travel, education, emergency fund, etc. |
| Maturity Benefit (MB) | Is a cash benefit that shall be given to the insured or his beneficiaries on the 15th or 20th year regardless of what happens to the insured. Benefit starts at Php 20,000 and increments of Php 10,000. It can be used as retirement income, to pay for educational expenses or to address other financial needs. |
| Money Back Benefit (MBB) | The company shall return the equivalent annual premiums, 5 or 10 years after the maturity date, regardless of what happens to the insured. It's as if you got your insurance for free. |
| Accidental Death and Disablement Benefit (AD&D) | In case of death or disablement due to a covered accident, the benefit shall be paid to the insured or his designated beneficiary/ies. |
| Terminal Illness Benefit (TI) | If the insured is diagnosed as terminally ill, where his life expectancy is 12 months or less, he may claim for this benefit. The proceeds of this benefit may be used for further treatment of the insured. |
| Total Permanent Disability Benefit (TPD) | Don't let disability affect your family income. This feature provides cash benefit to the insured if he becomes totally and permanently disabled. |
| Payor's Death and Disability Benefit (PDDB) | You may insure your children (below 18 years old) and if something happens to the payor, all the remaining premiums falling due under the policy after the date of death, terminal illness or total and permanent disability of the payor shall be waived. This ensures the continuity of your child's policy. |
Bonus Feature:
EVEREST
All Manila Bankers Life Policy owners may avail of the FREE concierge service from EVEREST memorial service.

POLICY DETAILS
Eligibility age of 1 – 64 years old
Choose amongst the different convenient modes of payment: annual, semi-annual, and quarterly.
Grace period of 31 calendar days.
Reinstatement period – 3 years
Available Programs – 5/15/5, 5/15/10, 5/20/5, 5/20/10

Ex. 5 years – Paying period
      15 years – Coverage period/ Maturity Date is on the 15th year
      5 years – Waiting period for Money Back Benefit. No Insurance Coverage